Mini Vegan Chocolate-Peanut-Butter Hamantaschen Cereal
Tiny Hamantaschen cookies served as a bowl of cereal. The perfect way to celebrate Purim at home.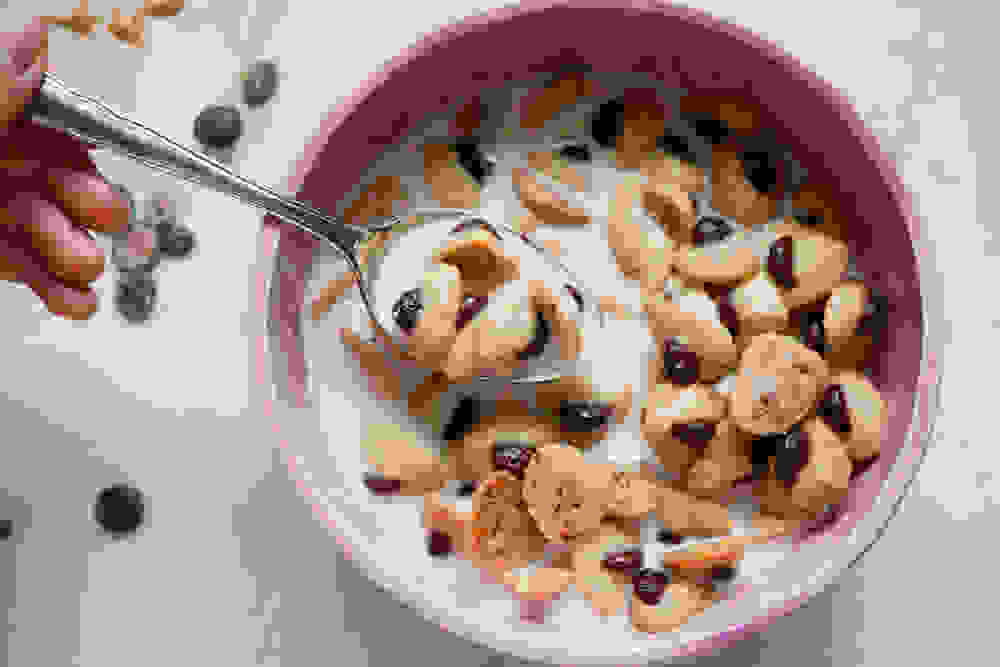 There are so many mini cookies and mini pancakes recipes going around on IG and Tik-Tok.
To be honest, I was never really into this trend.
Until last week, when I came across a hamantaschen cereal recipe by The Wandering Chew, which was featured at The Nosher.
Here is my vegan version, with a peanut butter flavored dough and chocolate chip filling, served with fresh homemade almond milk.
READ MORE >