Easy Artichoke (Carciofi) Alla Romana
A simple version of a favorite Roman dish that highlights the fresh flavors of artichokes.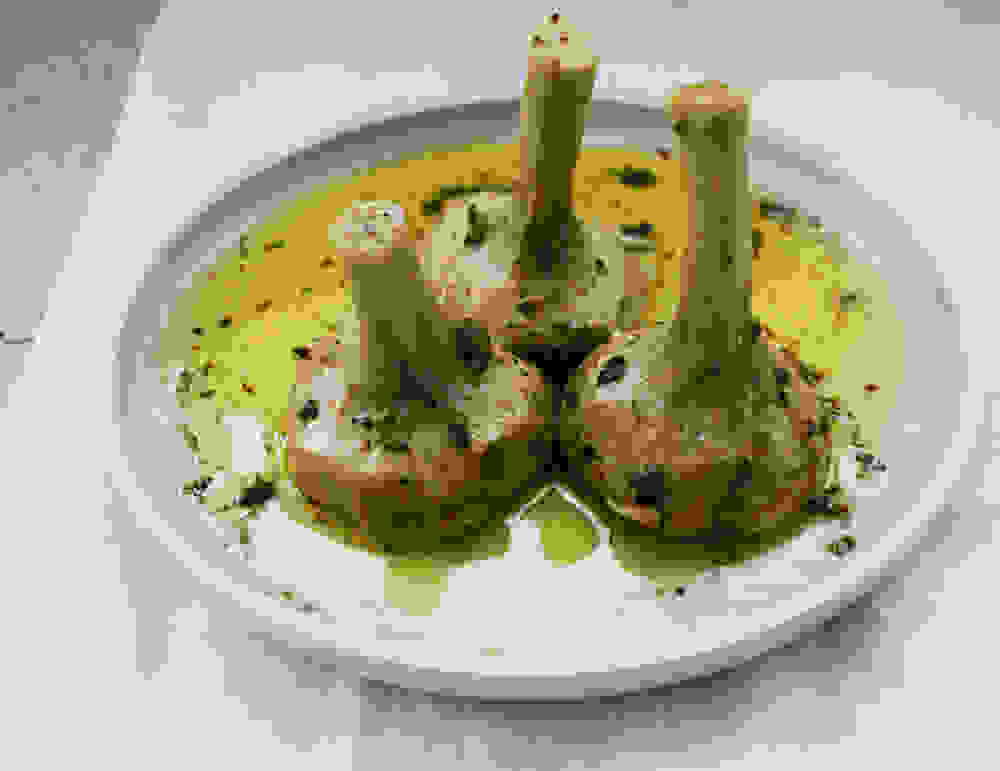 If you've been following me on Instagram you probably noticed that we had a mini baby-moon in Rome earlier this month.
This trip was everything we hoped for - just Guy and me alone for the weekend, in the most romantic city in the world, eating fantastic food and strolling around historic streets and monuments.
One would probably expect that when a food blogger is back from Italy she would want to share pasta, gelato or pizza recipes, right? But actually I came back from Rome with one very unexpected obsession (or maybe it's actually a pregnancy craving?) - ARTICHOKES!
I'm telling you - when cooked properly this beautiful vegetable is absolutely heaven on a plate!
This recipe is a simple version of a favorite Roman dish that you can find in every restaurant in the city (when in season). The only tricky part is cleaning your artichokes, but I trust you to overcome this obstacle as I did.
READ MORE >