Chocolate Hamantaschen With Pistachio Filling
If you're celebrating Purim and trying to get away from the classic hamantaschen fillings, or if you're just into chocolate-pistachio combo - these cookies are for you!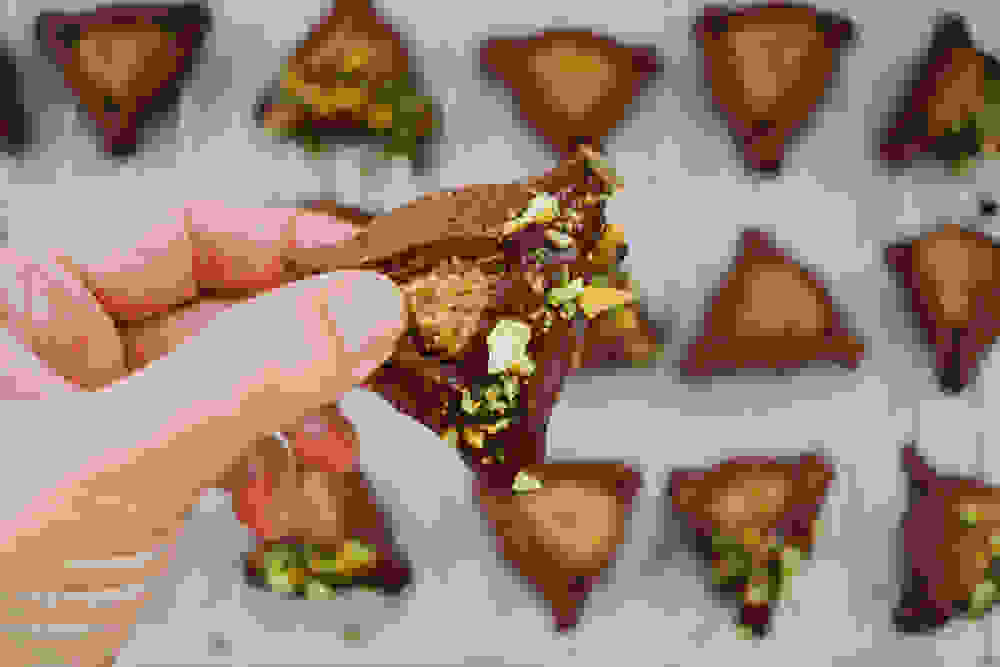 This week I have so many reasons to celebrate! It's Purim - the most joyful Jewish holiday, it's 2020 - a new decade is always a great excuse to get festive, and I just launched the Hebrew Vganish website!
There is no better time to step away from classic holiday recipes and change things up a little bit.
This Purim I bring you my version for a perfect dessert combo - chocolate & pistachio.
If you're not familiar with the holiday of Purim and hamantaschen (the traditional Purim cookies) I suggest you go to this post and read all about it.
READ MORE >